COVID-19 has changed the world as we know it. However, the pandemic has significantly affected the lives of people with disabilities, with many facing additional barriers in access to services, increased isolation and increased risks of poor health and social outcomes. To strengthen pandemic responses for all, it is crucial to understand the impact of COVID-19 on people with disability from their own perspective.
Disability in a time of COVID-19
In Bangladesh and Liberia, 14% and 16% of the of the population are thought to live with disabilities respectively. However, there is a lack of data on the needs and experiences of this population group, and people with disabilities are often excluded from being actively involved in research.
To help to address this gap, Shahreen Chowdhury worked with people with disabilities and caregivers in Bangladesh and Liberia as co-researchers, on 'Pandemic Portraits' – a project that aimed to prioritise their views by documenting their own lived experiences of COVID-19.
Using photovoice as a creative participatory methodology, co-researchers took photographs to capture their lived experiences through their lens. The collections of photos cover themes relating to inaccessibility, social connection, barriers to healthcare as well as nature, community, and spaces of healing.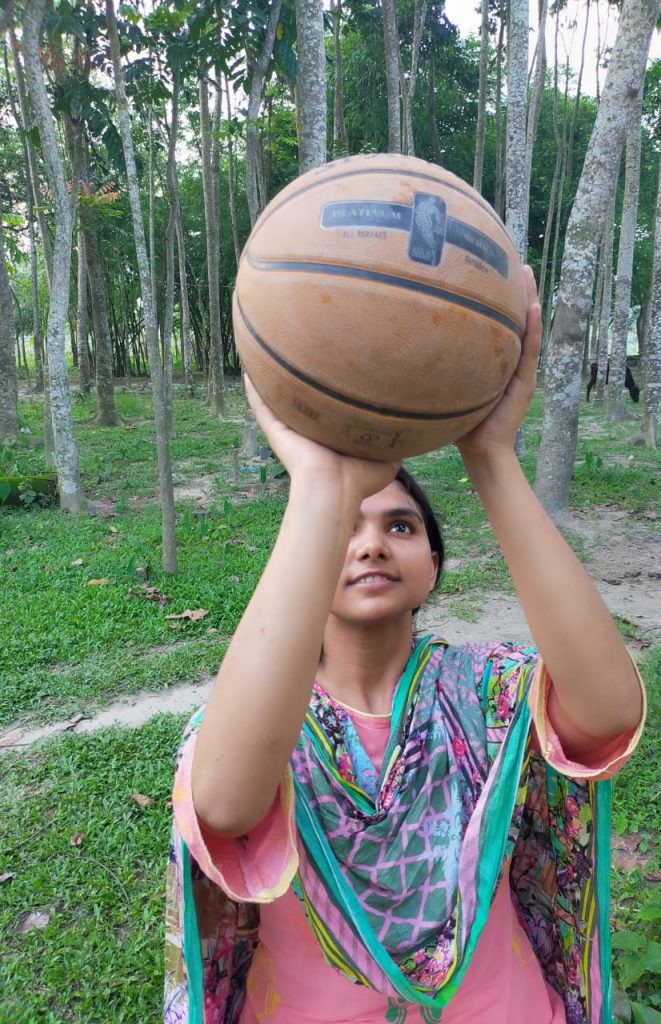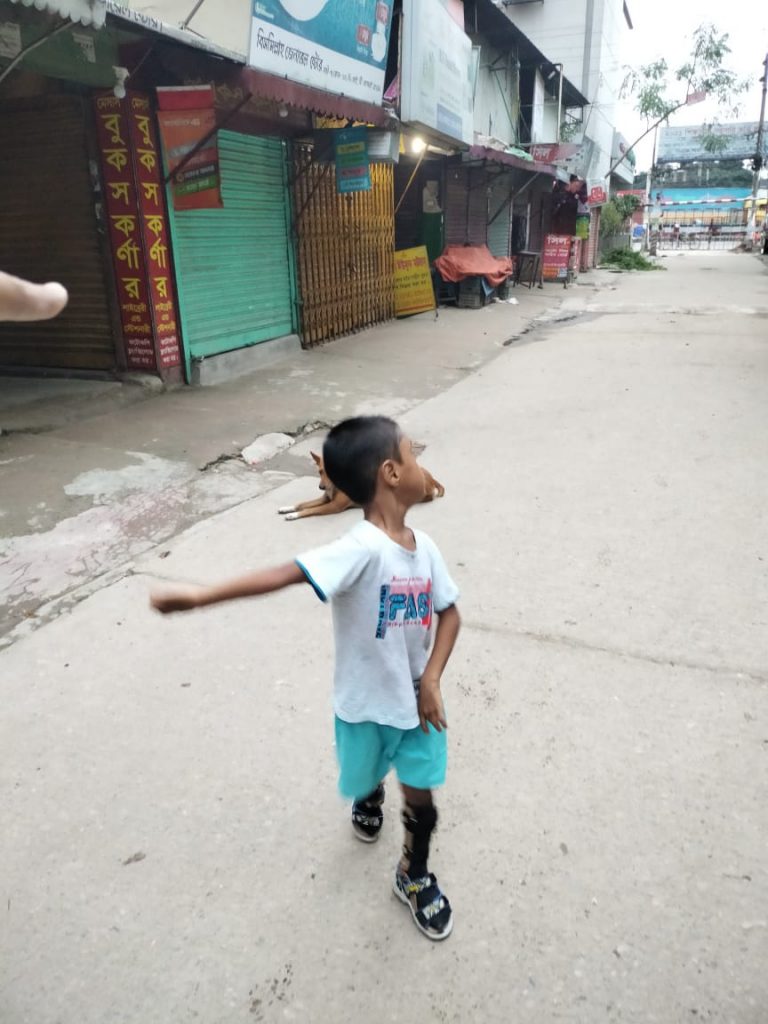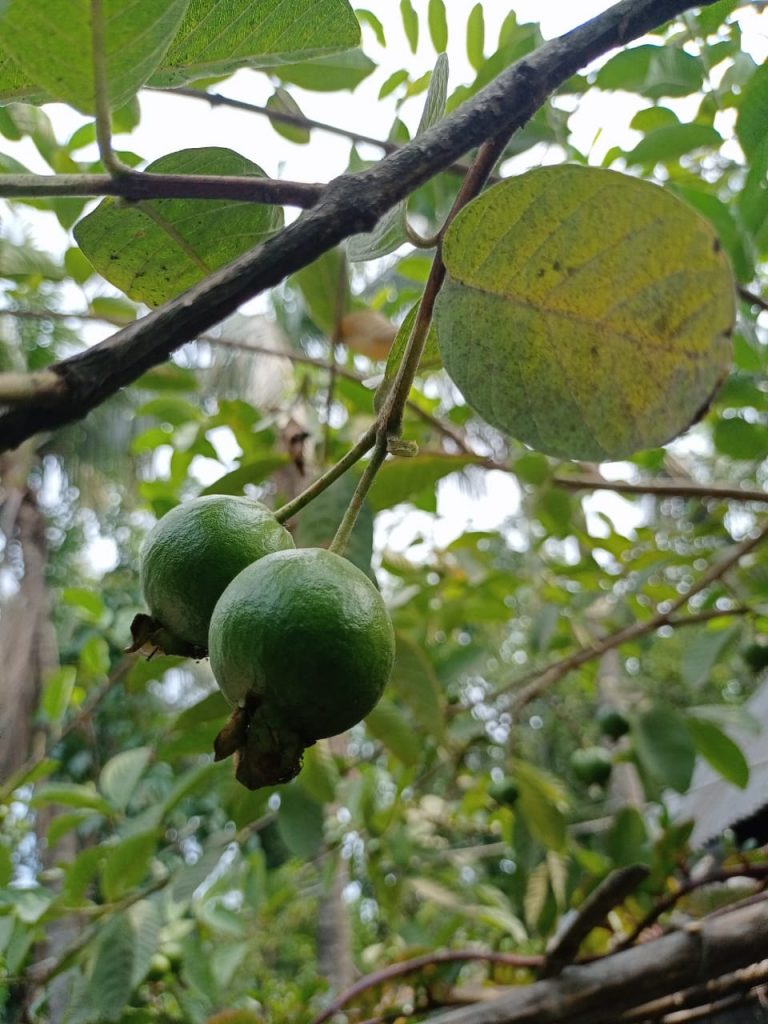 Photovoice, through imagery and storytelling, is a powerful tool in prioritising the voices of disabled people, adding to an evidence base to inform inclusive pandemic responses.
The Pandemic Portraits exhibition
The Pandemic Portraits project is linked to the ARISE (Accountability and Responsiveness in Informal Urban Settlements for Equity) project, of which IDS is a partner. On 23 January, 2023, IDS hosted a launch event for a 'Pandemic Portraits' a photovoice exhibition, which will be on display in the IDS Staff Common Room from January – March 2023.
The launch event brought together a range of stakeholders, including researchers and students from across IDS and Liverpool School of Tropical Medicine, providing opportunities to make connections and find synergies across the diversity of research that participants undertake on the issues of inclusion and disability.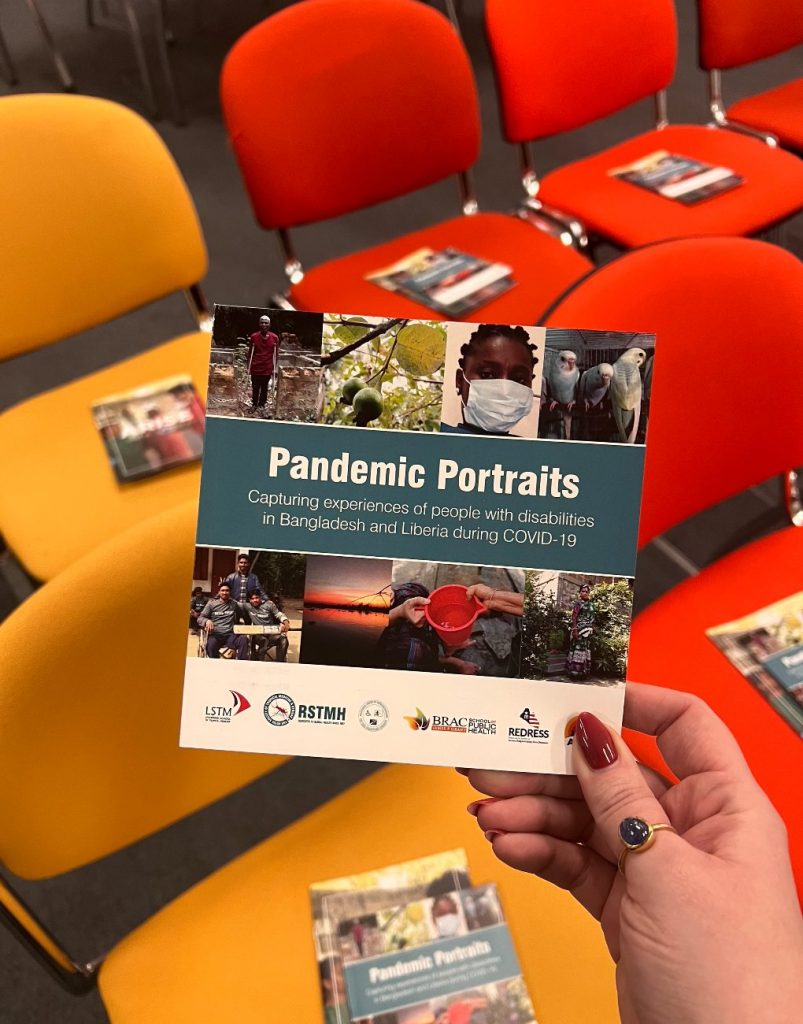 There were short presentations about the work of ARISE (Hayley MacGregor and Laura Dean), the Pandemic Portraits project (Shahreen Chowdhury & co-researchers Boakai A. Nyehn Jr and Heylove R. Mark Sr from the National Union of Organizations for the Disabled Liberia and Salma Akter Urme from BRAC James P Grant School of Public Health) and some of the research on disability undertaken at IDS (Stephen Thompson).
View the commentary from the co-researchers here
View the Pandemic Portraits online gallery here