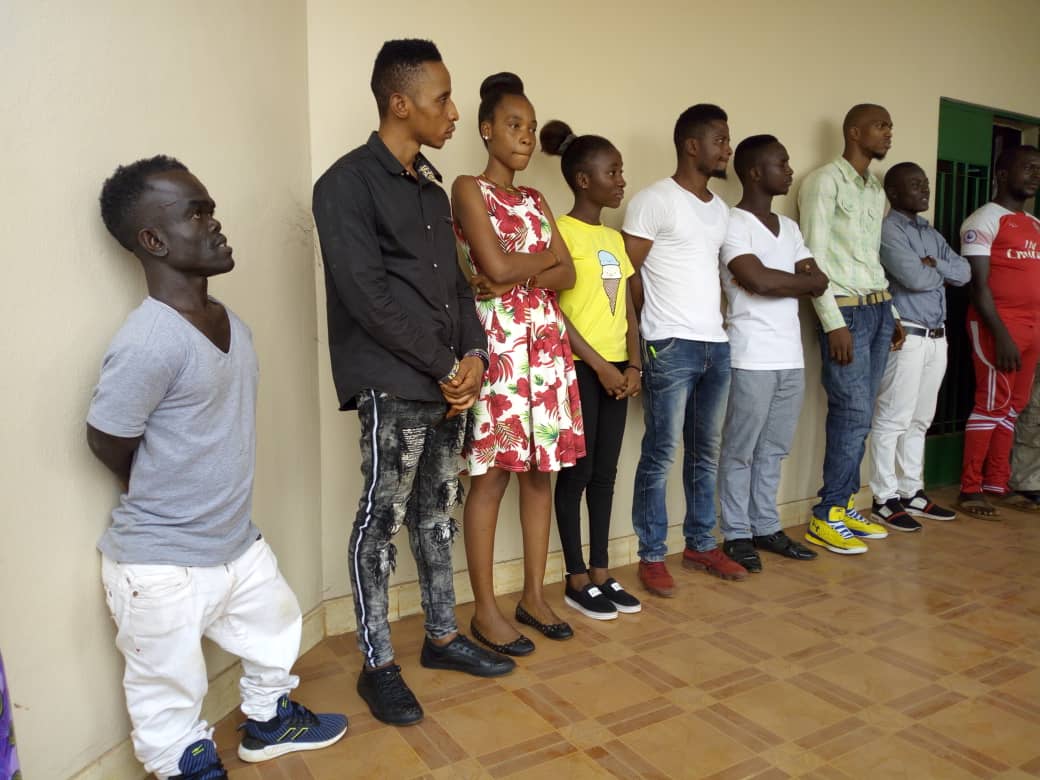 We are using qualitative, quantitative and participatory research to help marginalised residents analyse their health and wellbeing; their social, political, economic and health vulnerabilities; their trust in and access to a range of governance actors; the 'everyday politics of access to services'; their capacity, support networks and accountability strategies; and their priorities for action.
This section of our website is focused on our work on Community-Based Participatory Research (CBPR). It's a place where you can read updates on our work and also hear about some of the challenges we have faced. Join us and learn together!
The CBPR Bulletin
The CBPR Capacity Strengthening Group recently formed within ARISE to support our understanding and strengthening of the capacity of co-researchers in each setting to achieve an effective CBPR partnership. The group will also support partners to document capacity strengthening progress and to reflect on CBPR principles and values and share key learning. Our main research questions are:
What is needed to strengthen the capacities of people and organisations living and working in informal urban spaces to meaningfully participate in CBPR across different spaces and contexts?
What factors support/hinder the development of equitable research partnerships for effective participation of all actors (researchers, policy makers, implementers, informal dwellers)?
Piloting CBPR Training in Sierra Leone: The experience of co-researchers
Being part of a team of co-researchers training for the ARISE Community Based Participatory Research (CBPR) was an amazing experience.
This sentiment was shared by a cross section of co-researchers at pre-exploratory research training in Freetown. Three slum communities are being targeted: Dwazark, Moyiba and Cockle Bay.
One of the research approaches in the CBPR process is active learning which promotes peer learning for positive change in intervention communities. This blog gives a collective reflection on the week-long training which created a platform for knowledge sharing among co-researchers and researchers.
Participatory predicaments: Inclusion, safety and capitalising on community strengths
ARISE will engage with communities in participatory method design, data collection and analysis to develop priorities and actions. To make this a reality we are debating the community based participatory approaches we will use. It's a rich and challenging discussion! In this blog we outline some issues which are taxing us. How can we build on existing community strengths? How can we ensure that the most marginalised community members are included in our research? What safety challenges will we face in the research process? So, if you have experienced any of the same dilemmas, please comment below. It would be great to talk and share experiences!
A synopsis of the Bangladesh training on CBPR
The key concepts, principles and methods of CBPR, Participatory Action Research (PAR) and research ethics were discussed applying three pedagogies – formal PowerPoint presentations on key concepts followed by facilitated discussions on research values and ethics, the principles of community participation, and the core values and position of ARISE project in the application of CBPR and PAR approaches. This was followed by roleplay exercise within the research team, where some played the role of facilitators and others played the role of community members.
The importance of considering participants' power dynamics within a group and how to create safe spaces for discussions especially with marginalized groups, use of appropriate language, and issues around safeguarding were also discussed during facilitated discussion and role play exercises. Discussions were generated around co-development of knowledge and power dynamics within a group as well as between researchers, co-researchers and participants. Read the brief…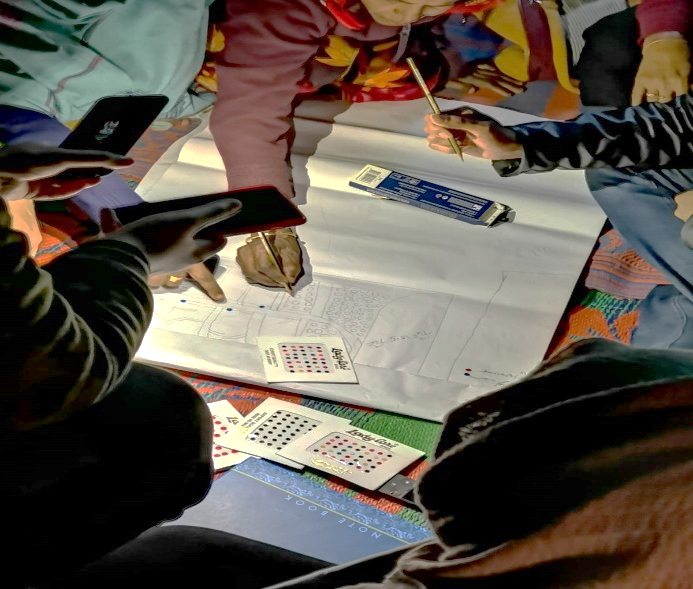 Photo Gallery: Participatory Action Research training with the Dalit Bahujan Resource Centre
We also did two rounds of power walk, with power and gender roles exchanged!
The idea was to avoid classroom training as much as possible, and use music, games, street plays, and a mapping exercise to help us learn and have as much of the discussion out in the open as we could.
We hope for a long and fruitful partnership together.
Training sessions like this require a lot of behind the scenes planning.
Each day commenced with songs, facilitated by a singer/composer PV Ramana and his team. Each song was composed in simple, local language around social themes such as health, revolution, caste divides etc.
Facilitated by Prasanna, everyone discussed how we could explore 'health and well being' with waste picking communities, what it means to researchers, what it means to the community, how do we address implicit power structures.
The classroom exploration of mapping touched upon what is a map, how is it drawn, what is it used for and what are the different elements of it.
The teams split into two and enacted independent street plays that touched upon issues of poor access to water and education among the marginalised residents and how it is possible to get access to them through collective negotiation.
A practical session as a test in a nearby slum brought more understanding to the mapping technique. Key elements of how residents can participate in a mapping exercise were discussed.