Launch Meeting Report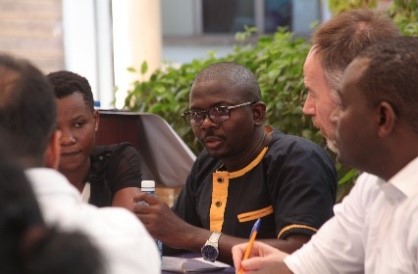 The UKRI GCRF Accountability for Informal Urban Equity Hub is a multi-country Hub with partners in the UK, Sierra Leone, India, Bangladesh and Kenya which we call ARISE. The Hub works with communities in slums and informal settlements to support processes of accountability related to health. It is funded through the UKRI Collective Fund.
This report provides an overview of the ARISE launch meeting which was held at the African Population Health Research Center (APHRC), Nairobi Campus, on the 15 February 2019.
The purpose of the meeting was to formally launch the ARISE Hub as well as to explore priority areas for action in informal urban settlements from the perspective of a diverse set of stakeholders. The meeting brought together national and international stakeholders to share learning, experiences and reflections about the ARISE Hub as well as everyday issues facing people living in informal urban settlements.