Scores of African children have been orphaned and others abandoned by their parents for reasons such as poverty, alcoholism, illnesses and death. Unfortunately, these make it challenging for children to realise their rights such as the attainment of an education.
At 17 years old, *Lucy is already fending for her family and working hard to meet the needs of her mother (who is confined to bed) and siblings. She is forced to balance school and doing odd jobs to support her family. In the past she lost two of her sisters in the span of a month. One of her sisters *Cate was an alcoholic and drug addict who was raped and brutally murdered. Her other sister sadly succumbed to heart disease.
With her entire family looking to her, when Lucy is not in school, she washes clothes for people at a very low wage and also scavenges in a nearby dumpsite to collect scrap metals and plastics to sell to feed her mother. Lucy is among thousands of slum dwellers based in the sprawling Korogocho slum popularly known as 'Koch' who rely on the dumpsite for survival. Known as the Dandora refill; the dumpsite is huge and lies on over 30 acres.
Over 2,000 people sift through tons of trash daily in the hope of finding something they can sell to get money to feed their families. Some of them go to the dumpsite to collect left over foods from restaurants, waste meat from the nearby slaughterhouse or reject foods that have been disposed from the factories thus exposing themselves and their families to health risks.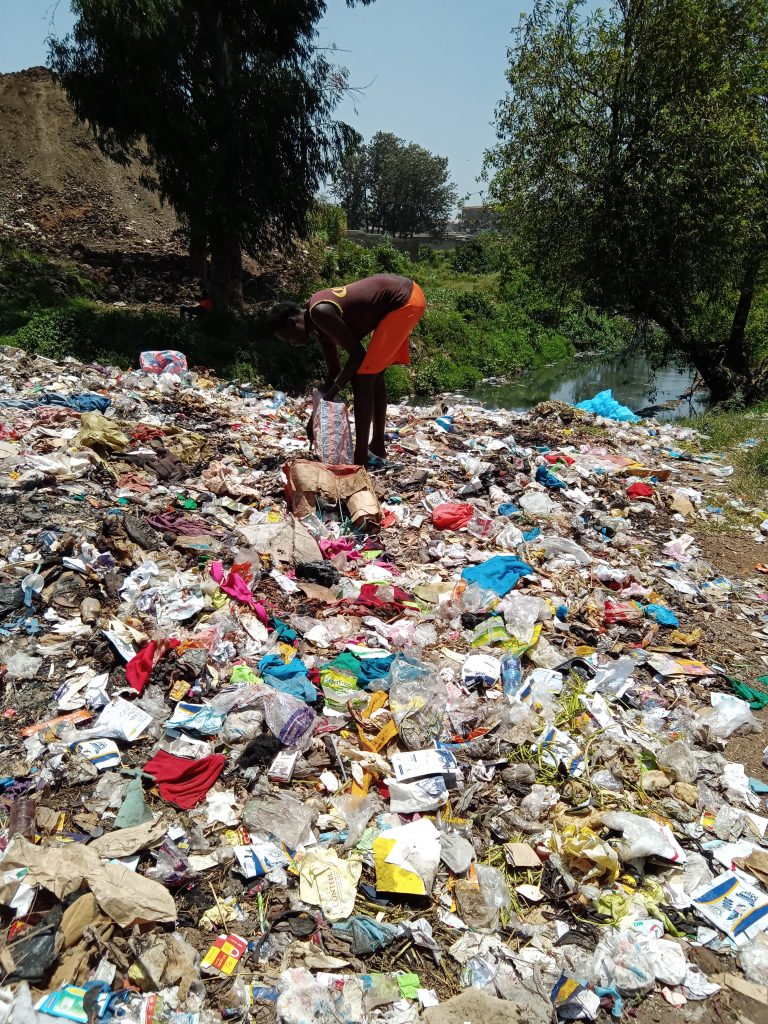 What was before an area abounding with natural streams and wildlife, now emits toxic chemicals from the dumpsite, which drain into the Nairobi River. The river is a major source of water in the city used for various things including irrigation; exposing the residents of Nairobi to harmful food products. This partly explains the rapid increase of Non Communicable Diseases (NCDs) in Nairobi. Even though the dumpsite is a key source of livelihood for community members in the area, not everyone is allowed to eke a living from it. According to Lucy, there are several cartels who rule the dumpsite with an iron fist, "I managed to find a way to collect waste at the dump site, weigh and sell in order for me to secure dinner for my family. However, not everybody has the liberty to do this; as it usually requires one to know someone to vouch for you in order to be part of the trade." This presents an enormous risk especially for a girl of Lucy's age but she does not have too many options.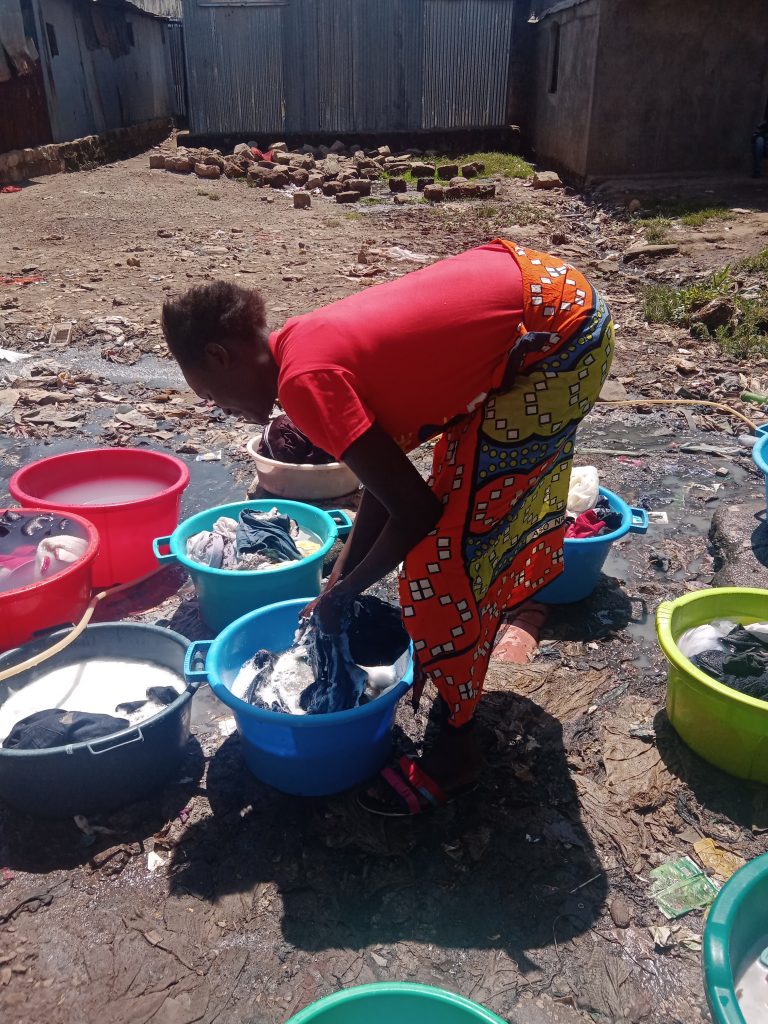 Through the ARISE project, Lucy's plight has been highlighted and her voice has found representation, "I have been trying to communicate the message that I never used to see my mum being so helpless like this…I used to know her as one who leaves the house in the morning goes to work and then comes back in the evening with food. Nowadays, I just see her sleeping all day; she cannot do anything, not even to move out of the bed without being supported. She is just there. This makes me feel very sad and frustrated but I encourage myself to work harder because when she was healthy, she was there for us," says Lucy.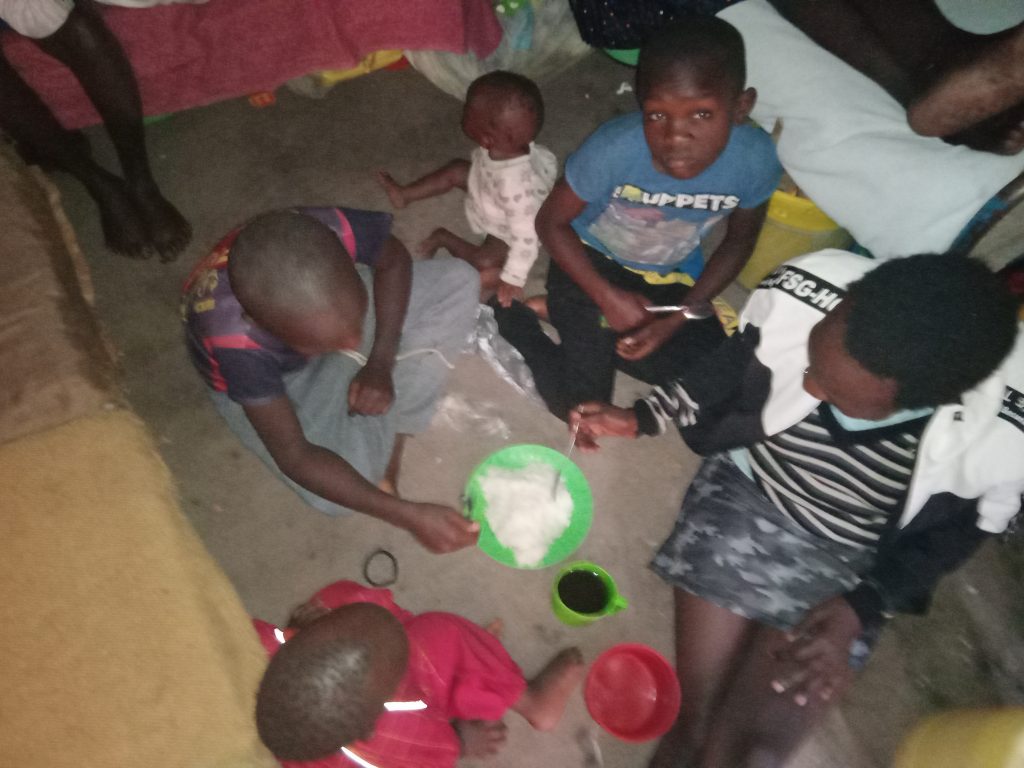 Much as the dumpsite is a source of livelihood for thousands of families living in Korogocho it also has significant negative effects such as harboring criminals and supporting child labour. Due to reliance on the dumpsite for food waste, many families are exposed to the high levels toxins which are a danger to their health. The toxic environment caused by air and water pollution from the surrounding factories is also a health risk to all the residents of Korogocho. For children like Lucy, sometimes oblivious of the health hazard they are exposing themselves to and with limited choices, the dumpsite is a source of livelihood for their families and keeps her in school and away from negative activities such as taking drugs and alcohol as is the norm in the area.