In this blog Puja Solanki, a Masters in Development student from Azim Premji University, Bangalore, feeds back on their internship with our partner SPARC, in India.
My six weeks interning with SPARC have been educational, inspiring, and novel. I spent this time with women leaders belonging to five rehabilitated communities in and around Govandi, Mumbai. These communities are previously informal settlements that have now been converted into formal housing structures, via the government and their contractors.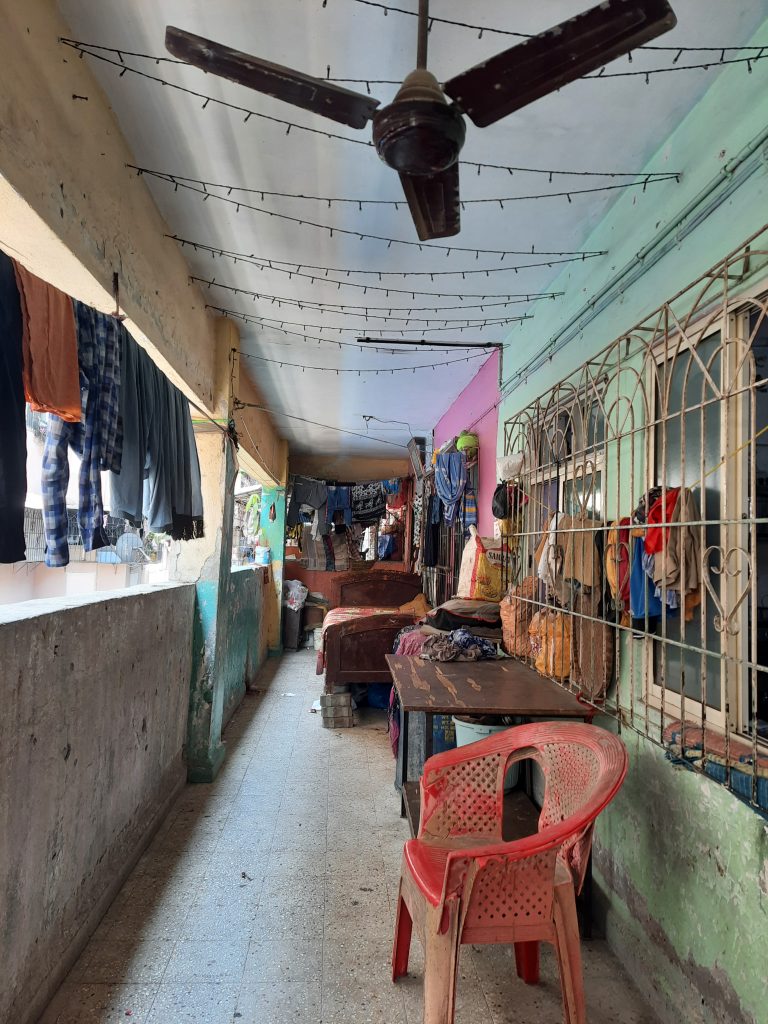 After spending two days in these households, I had seen families comprising of four to twelve people sharing 225-square foot homes, with people and things lined up outside owing to the lack of space, with almost no child studying beyond grade five, with children packing bangles for eight rupees per 50 boxes, and the very visible issues of garbage piling up and a flawed water drainage system. I heard of a couple of fights breaking out between the residents – one intoxicated person wanted a cigarette on a loan, but the shop owner refused, leading to his death at the hands of the drunk person. This happened while I was in the office, in broad daylight. When I asked how people usually resolve these issues (given the police chowki is a stone's throw away), the members said that the CCTV cameras do not work anymore. Nobody would come forward to narrate the incident. At best, they would just forget about it.
I wondered if there was any real difference in the lives of people before and after the rehabilitation. I definitely couldn't see one. Of course, all of these were my observations, and more importantly, my assumptions.
At the end of every field day, I used to go to the Mahila Milan office and talk about my learning and reflections with a couple of community leaders. I remember speaking to Akbar Bhai about the difference between living in a slum and a slum-rehabilitated building. He runs a bag manufacturing unit nearby and often helps with the operational requirements of the Mahila Milan group. He also serves as the manager of a building in the same compound.
I told Akbar Bhai that I just didn't see a difference in people's lives in the slums v/s these rehabilitated buildings. He promptly disagreed with me. At first, he said that here, they have access to 30 minutes of tap water every morning, and they all have toilets in their houses – privileges they had never experienced in this city before. Upon further discussion, he revealed a crucial perspective that I couldn't believe I had missed. He said living in a Maharashtra Housing and Area Development Authority (MHADA) building gives him dignity and a sense of identity. He said that instead of pointing at random footpaths in response to a question like, "Where do you live?", he can now proudly share his permanent and legally recognized address. Additionally, he can now access a bunch of other government benefits like rations and voting rights that require proof of address. This conversation gave way to my first important learning – my understanding of how people feel about their conditions is likely to be vastly different than theirs. Asking is superior to assuming.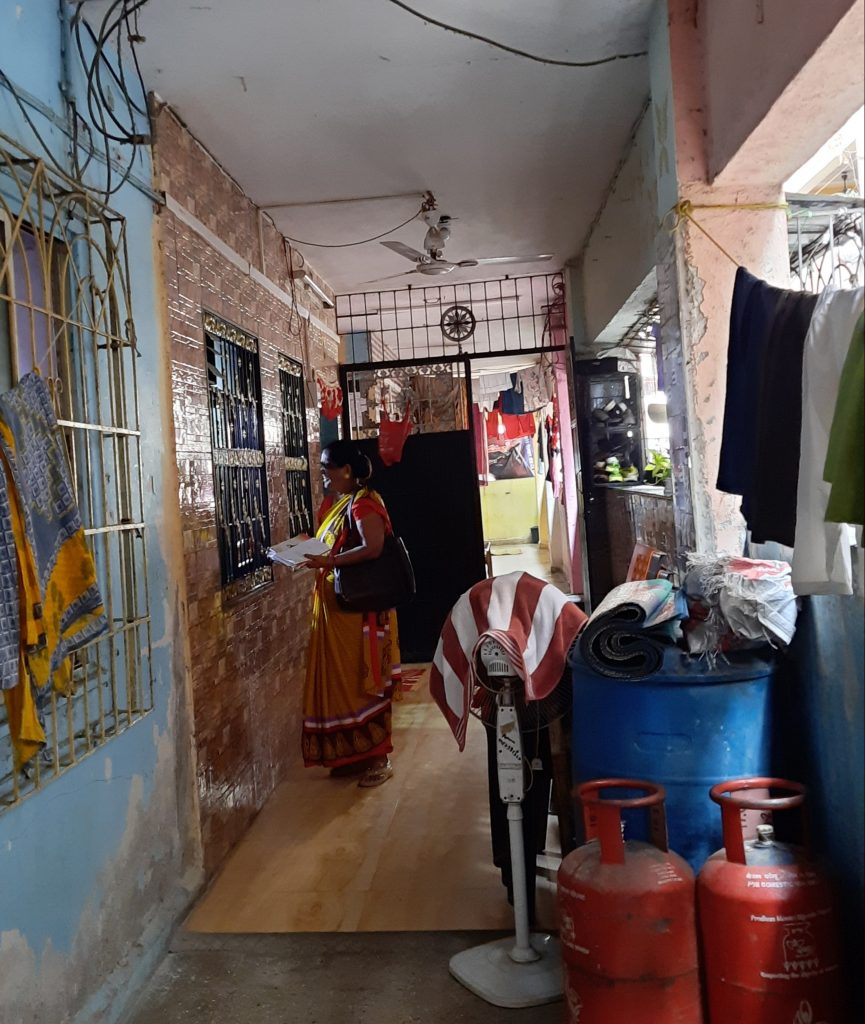 My second significant learning came from understanding the way SPARC aims to alleviate poverty. Unlike many other NGOs I know, they aren't creating a parallel system to the government. I had many enlightening interactions with Vinod Kumar, my mentor, where we discussed why the public health system is failing. We explored the government response and how we can fix it and this has added significant value to the education I have received so far. In particular, he explained how there is an intentional demand-supply loop within public health. Public health services function poorly, forcing the public to move to more expensive but better private services, thereby reducing the demand on the system. SPARC's goal is to "induce" demand, thereby forcing the government to take notice and improve its systems. SPARC isn't a service organization, simply supplying citizens with facilities that the government is unable to fulfill. Instead, they are aiming at a sustainable solution, one that moves away from private patronage, and towards a rights-based approach to citizenship. They also don't claim to represent the marginalized, they act as facilitators in the initial stages to empower local leaders to fight for their rights, intending to eventually move out of the picture. While this may require more time and energy, in my opinion, this is a one-time investment leading to a stronger and more effective relationship between the citizen and the state. In time, this will strengthen the fundamental basis of our democracy.
I look forward to seeing this shift happen in real-time and hope to one day join this essential and impressive fight by and for the "invisibilized and the impoverished".