WE HEARD WITH DISMAY THAT THE UKRI RESEARCH BUDGET IS FACING MASSIVE CUTS. OUR TEAM IN INDIA WANTED TO DEMONSTRATE SOME OF THE WAYS THAT UKRI FINANCING HAS MADE A DIFFERENCE AND WHAT WILL BE LOST SHOULD IT BE TAKEN AWAY.
By Vinod Rao
Legacy health problems related to poverty, such as tuberculosis, are a focus area of ARISE. SPARC and TGI, the India teams of the hub, are working together on the systemic issues associated with the magnitude of the burden and the threat posed by this disease that seems inseparable from poverty. SPARC and TGI are working with local organisations that are embedded in disadvantaged communities, and engaging in participatory action research, to facilitate, support, and demonstrate a community health approach to tackling a longstanding public health problem by addressing some systemic issues.
Health in the colonies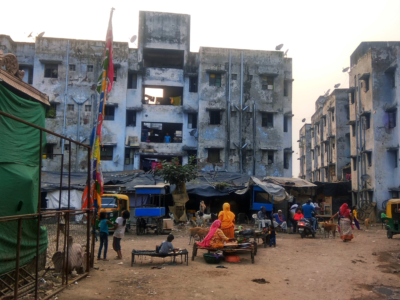 From May to July 2020, supported by ARISE, SPARC undertook a series of phone interviews with residents in living in relocation colonies and informal settlements across Mumbai (including ARISE study sites). The interviews aimed to understand the perception of residents about the COVID-19 health crisis, Government and local response to the crisis, and experiences of lockdown.
The interview findings helped the federations understand the prevalence of co-morbidities and, consequently, ARISE-supported federations working with SPARC offered direct nutritional support to 150 families with members who have serious health conditions, including tuberculosis (TB). These families had been severely affected by COVID-19 movement restrictions, which limited both livelihoods and access to clinical treatment.
In August to November 2020, inspired by ARISE and its work on the health of informal settlement residents, SPARC and its federations conducted a survey of over 4,000 families living in 13 locations in Mumbai informal settlements and relocation colonies. Mahila Milan approached SPARC for support to develop the questionnaire, collect data, and conduct analysis. The survey locations included ARISE action sites as well as other relocation colonies and slums, predominantly in M-East ward.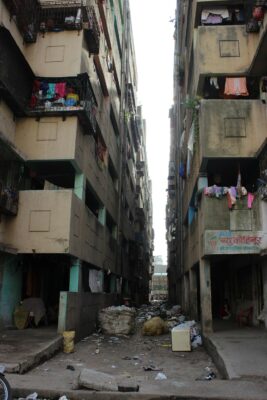 The survey inquired about co-morbidities in the wake of COVID-19, as well as food security and access to food. Both activities led to an increased awareness among the federations that TB, which reduces the access to basic needs of affected households, is a pressing issue for informal settlement residents. Health problems are often seen as a private rather than a collective issue, resulting in hesitancy to share information. A resident from Indian Oil Colony said:
"When we surveyed, very few people reported having TB, but as soon as we announced that we wish to assist with food during the lockdown to families having someone with severe disease, there was a flurry of requests. So, we have to change the way we involve people for their health problems."
These reflections led federations to engage with District Tuberculosis Officers, municipal actors, and elected representatives to understand how they might support efforts to reduce the spread of TB and address the challenges faced by residents living with TB.
The importance of funding from UKRI
This coming together to the improve the living conditions of disadvantaged populations in urban informal settlements, was possible only because of the constitution of the ARISE Hub supported by UKRI. The proposal to slash funds for such work in low- and middle-income countries will adversely impact the scale and the impact of the project, leaving the participating marginalised communities in the lurch, and engendering a loss of faith and confidence with the partner civil society organisations that will negatively influence the work they may take up in the future.
The India team hopes that resources will still be made available to fulfil the commitments to improving health systems for the marginalised communities.